Office: Unit 7/25 Work West Complex, 310 Glen Road, Belfast BT11 8ER.

Depot: Gatehouse Works, Old Suffolk Road, Belfast, BT11 9PL

TEL: BELFAST (01232) 624594

Mastic Asphalt - Flooring
PERMAFLOOR provides an economic, hard-wearing, virtually maintenance-free floor. Manufactured from high grade mastic asphalt, it can be quickly installed and in service within a few hours. It does not produce dust and it has the advantage of combining effective damp proofing with a high quality floor finish. PERMAFLOOR is available in four grades S | L | M and H for various degrees of wear and loading.
Mastic Asphalt - Paving
Wherever a surface is subjected to heavy traffic, PERMAPAVE mastic asphalt can provide a tough durable wearing course. It can be laid in thickness from 20mm to 50mm, giving it a considerable weight advantage over hot rolled asphalt. Suitable applications include roads, footpaths, loading bays, bridge decks, railway platforms and car park decks. Specially modified grades of PERMAPAVE are also available for unheated building floors, bus stops and tank tracks.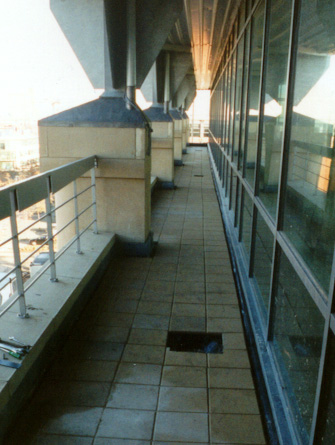 This site was designed by Tele-lann Ltd
This site was developed as part of the Women in Enterprise project
This site was funded by Belfast City Council